---

Designed to house the expanding Literary Arts Community Based Non-Profit, the Portland Literary Center embraces its narrow infill location with striking cascading forms, warm angles, and the capacity for a diverse set of activities.

---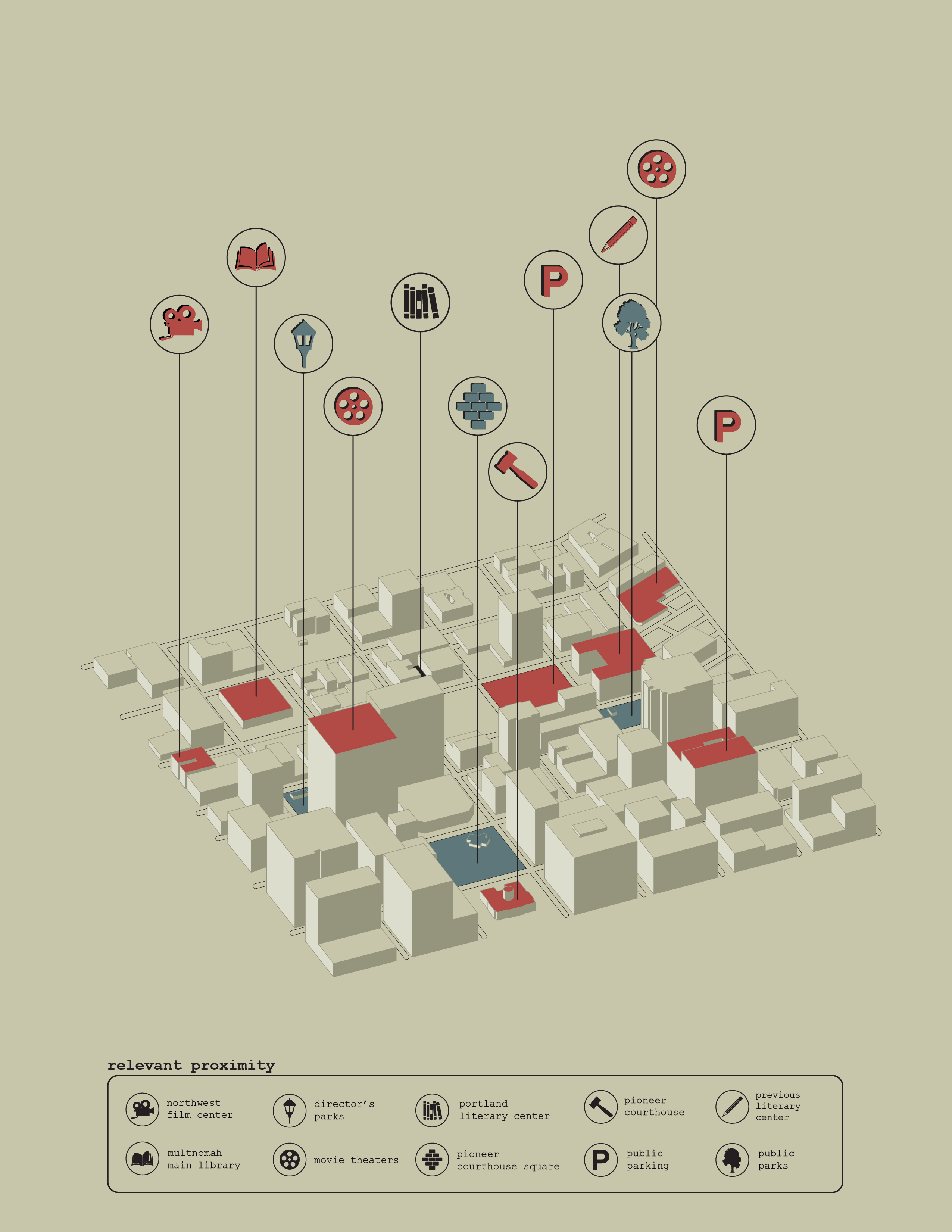 ---
The proposed site for the new Literary Center is located within the heart of Downtown Portland, and shares proximity to some of the city's preeminent arts attractions including the
Arlene Schnitzer Concert Hall, The Central Public Library and Northwest Film Acamedy. The site is also walking distance from Pioneer Courthouse Square, a myriad of local restaurants, shops and of course, the PNW famous Powell's Bookstore.
The Literary Center sports a multitude of accessible public transit with both Light Rail and Streetcar stops and lines within a block of the site. There are an additional three bus stops and two bike rental hubs within three blocks of the center, making this site one of the most reachable locations in Downtown Portland.
---
Floor 1: Public Gallary, Reading Stair, Lecture Hall




Floor 2: Reading Stair, Library, Coffee Shop

Floor 3: Adminstrative Offices, Conference Room
---
View into Reading Stair and Upstairs Library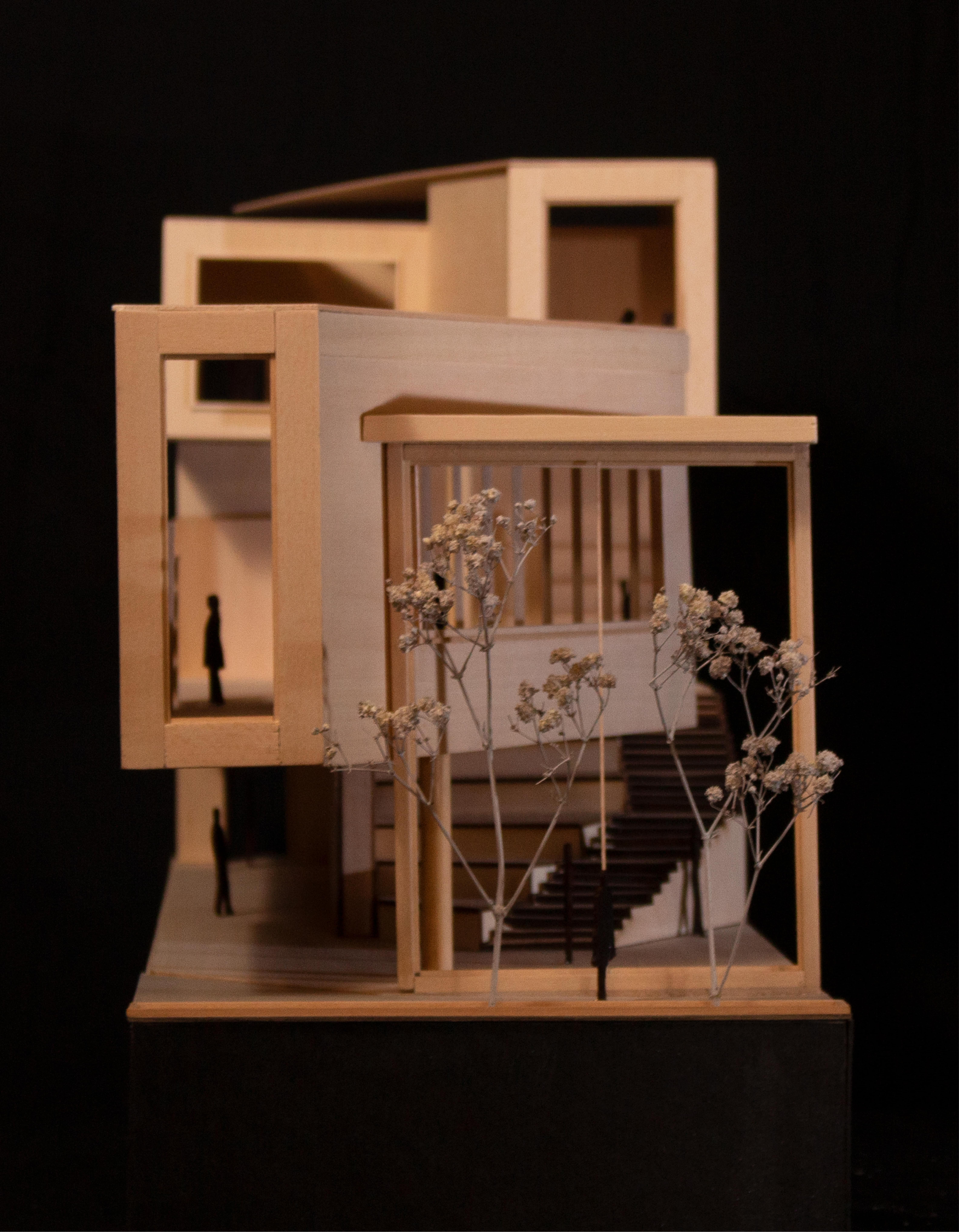 Front Model Perspective
View into Front Second Story Window
Side Model Perspective